Lamb's Pride Superwash Yarn Color Chart
Lamb's Pride Superwash
Machine washable yarn. Great for child projects.
v This 100% wool
v 3 ply
v Yarn has been treated with a coating that will keep the fibers from felting.
v Available in sport
, worsted
and bulky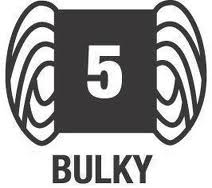 weights
v Sport=50g ball/appr 180 yd
v Worsted=100g ball/appr 200yds
v Bulky=100g ball/appr 110 yds
v Recommended Needles:
o Sport- Knitting No. 5...Crochet No.E or F
o Worsted-Knitting No. 7-8...Crochet No. G or H
o Bulky-Knitting No. 10-1/2...Crochet No. J or K
v Machine wash, lay flat to dry or dry clean
If the yarn color you desire is not listed in our catalog pages Skein Train would be more than happy to order the color and quantity you need. In most circumstances we can have you order filled within 10 days.
| | | | | |
| --- | --- | --- | --- | --- |
| | | | | |
| Alabaster | Antique Silver | Aquamarine | Blaze | Blooming Pussy Willows |
| | | | | |
| | | | | |
| Blue Fir | Blue Grey Slate | Blueberry Sorbet | Bon Vivant Blue | Cactus |
| | | | | |
| | | | | |
| Charcoal Heather | Cinnamon Twist | Combustion Grey | Corn Silk | Cornflower |
| | | | | |
| | | | | |
| Electro Green | Emerald City | Explosive Berry | Finches | Frosted Fuchsia |
| | | | | |
| | | | | |
| Granite Stream | Green Envy | Grey Heather | Lemon Ice | Lichen |
| | | | | |
| | | | | |
| Midnight Pine | Mint Cream | Misty Blue | Moody Magenta | Mountain Lavender |
| | | | | |
| | | | | |
| Mysterious Fuchsia | Navy Night | Northern Lights | Oats n Cream | Ocean Sky |
| | | | | |
| | | | | |
| Onyx | Oyster Shell | Pecan Toffee | Plum Crazy | Prairie Sage |
| | | | | |
| | | | | |
| Purple Haze | Red Baron | Red Wing | Riff Blue | Romantic Ruby |
| | | | | |
| | | | | |
| Rootbeer | Rose Quartz | Sable | Sandy Beach | Sea Foam |
| | | | | |
| | | | | |
| Serendipity Turquoise | Shane's Red | Stonewashed Denim | Strawberry Chiffon | Turf Green |
| | | | | |
| | | | | |
| White Frost | Wild Honey | | | |